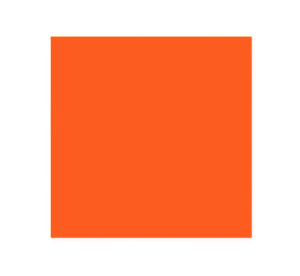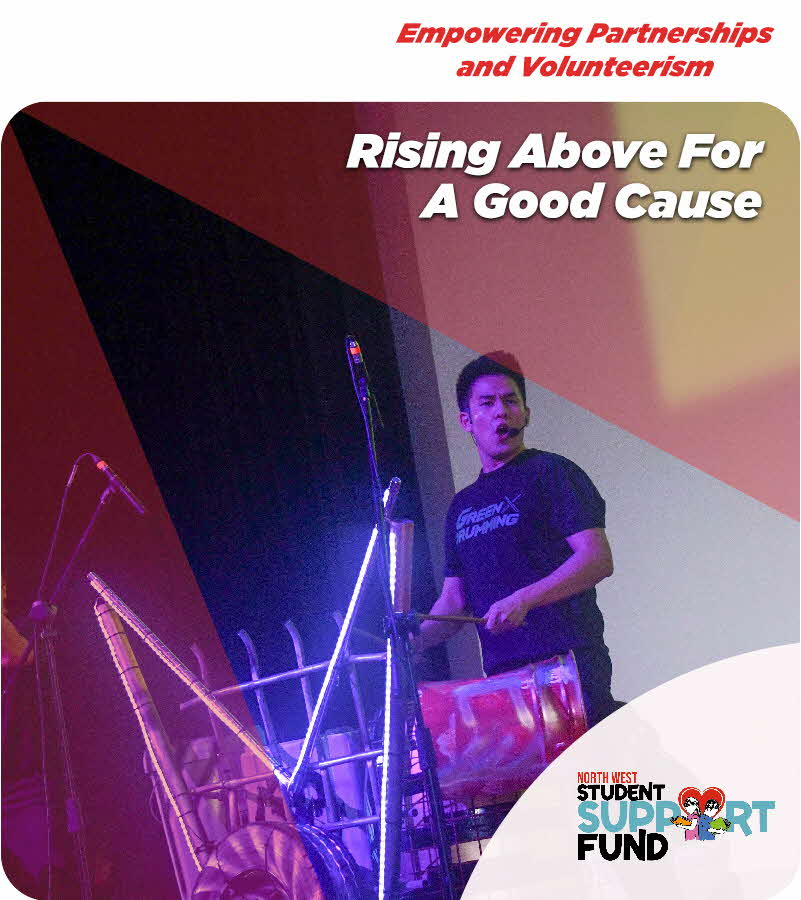 It took months of hard work and planning for the organising committee, volunteers, and youth performers to put up such an amazing show, dedicated to celebrate the generous donors, as well as pay tribute to the strength of the beneficiaries of our North West Student Support Fund (SSF) campaign.
Launched in May 2022, the SSF campaign supports less-privileged students with financial support to defray educational expenses, and enrichment opportunities to learn valuable soft skills. The community's support for the SSF over the years have enabled us to uplift the lives of over 130,000 students, with many more set to benefit in the near future.
Guest of honour of the North West Youth Concert, Mdm President, announced the successful SSF fundraising campaign:


I am glad that as of 22 July 2022, we have already surpassed the $500,000 target, raising $763,862 in total. During difficult times, it is important for fellow Singaporeans to step forward and provide support for vulnerable residents, especially our children, who will shape Singapore's future in the years to come.
-President Halimah Yacob
The organising committee was led by long-time volunteers, Mr. Allen Ang, played a big part in the success of the campaign. Mr. Allen Ang spent the last few months exhausting all avenues, to garner support for this meaningful cause.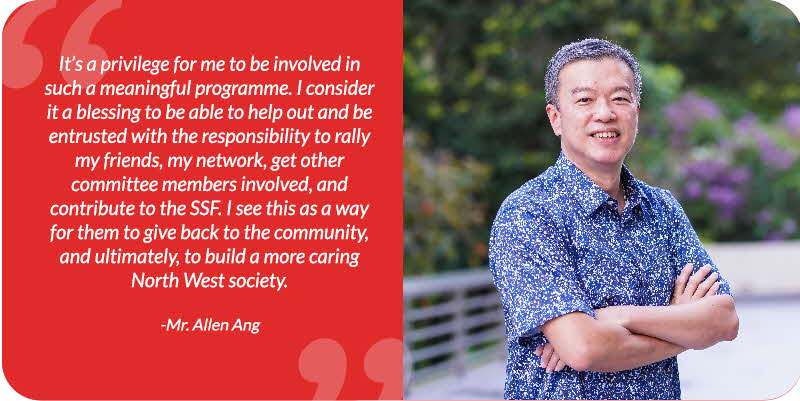 Likewise, for Mdm Heng, who was in the inaugural organising committee, some 10 years ago.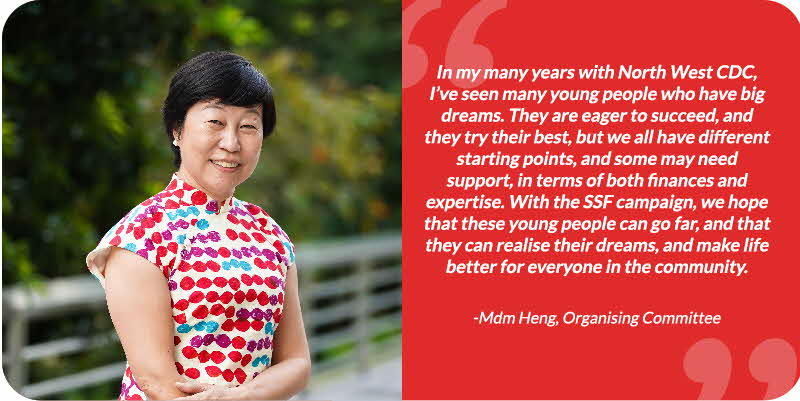 From dancers to musicians who are passionate about their craft, youths were given the voice to express themselves through the North West Youth Concert. A line-up of nine performances took the stage, showcasing their talents and appreciation to the special guests and donors of the evening.
The youngest performer, Riley, 10, shared her experience on performing in front of a large audience for the first time.


Although I was very nervous to perform in front of a large crowd, I want to support the community through my music. We may be the youngest performers here, but we can still do our part for the community by performing for a good cause.
-Riley, 10, Handbell performer from Woodlands Primary School
Leader of Beat A 'Box and finale performance on Green Drumming, Arthur, hoped to spread the message of sustainability through their performance.


Green represents sustainability, while Drumming is all about cohesion, because music transcends all ages, all races, all religions bringing people together. Our finale item, along with the North West Youth Assembly volunteers, showcases North West CDC's mission and the entire community coming together to support this meaningful cause.
-Arthur, Leader of Beat A 'Box
Check out the event highlights here
We could not have done it without the support from the community! Be inspired by our donors' passion of making meaningful contributions, read what they have to say.
Connect with North West CDC today and explore the different causes and beneficiaries you could impact. Visit go.gov.sg/nw-giveback to find out how you or your organisation can contribute to the North West community and together, we can build a Caring and Healthy community!
Our Team
Adviser: Mayor Alex Yam
Editorial Team: Michael Lau, Sim Chuan San, Steve Luo, Eric Liu, Melvin Tai, Charlene Koh
Please send feedback, suggestions and comments to northwest_cdc@pa.gov.sg
Some articles in Cohesion are contributed by volunteers and are not necessarily opinions/comments by North West CDC.
Reproduction in whole or in part is prohibited without prior permission from North West CDC.