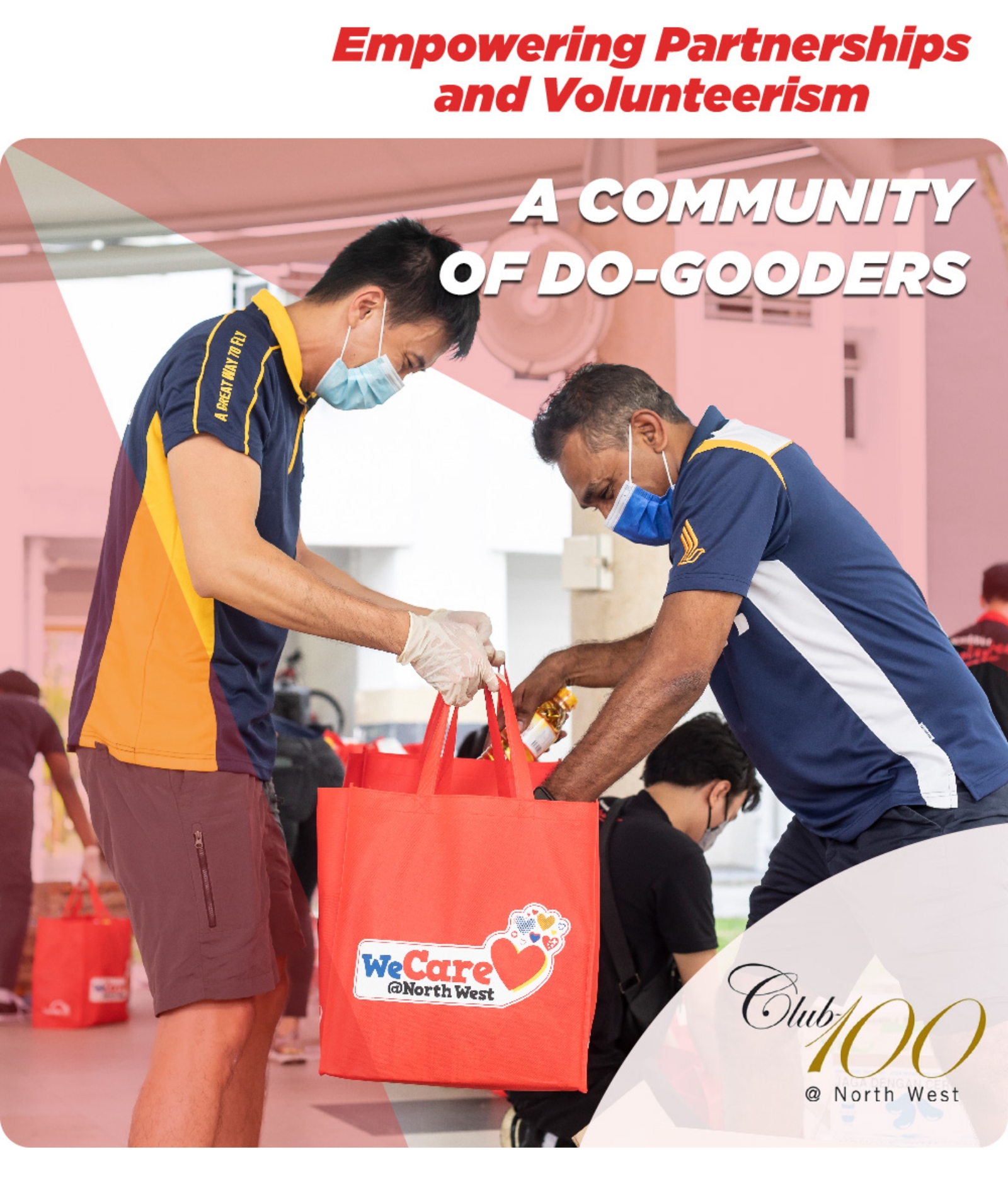 Launched 14 years ago, the Club-100 @ North West was formed to build a culture of giving and serve as a network for individuals and corporate to give back to the community. Annually, the target is to raise at least $1 million to provide adequate assistance to vulnerable residents. With the pandemic, fundraising has slowed down, making it a real concern that some residents might not receive the help that they need. This is what makes the Club's contributions more crucial than ever.
Make an impact on the lives of the less fortunate
One of the causes which Club-100 @ North West supports, is to provide low-income residents with food rations and vouchers through the North West Food Aid Fund (FAF), to help defray some of their household expenses.
82-year-old Mr Tan, a Limbang resident, was among the 7,300 households who received festive packs containing food rations, as part of our WeCare @ North West – Service Weeks held earlier this year. Having to care for his bedridden wife, Mr Tan is unable to work, and the couple rely heavily on financial assistance. These food rations can last them for over three months, allowing Mr Tan to use their savings on medical expenses.
With over $350,000 raised, the recently concluded Club-100 @ North West Fundraising Golf, graced by Deputy Prime Minister (DPM) Lawrence Wong, saw over 200 like-minded individuals come together to support the meaningful cause of Club-100 @ North West. These contributions will truly make an impact on the lives of the less fortunate in our community.
A generous heart goes all the way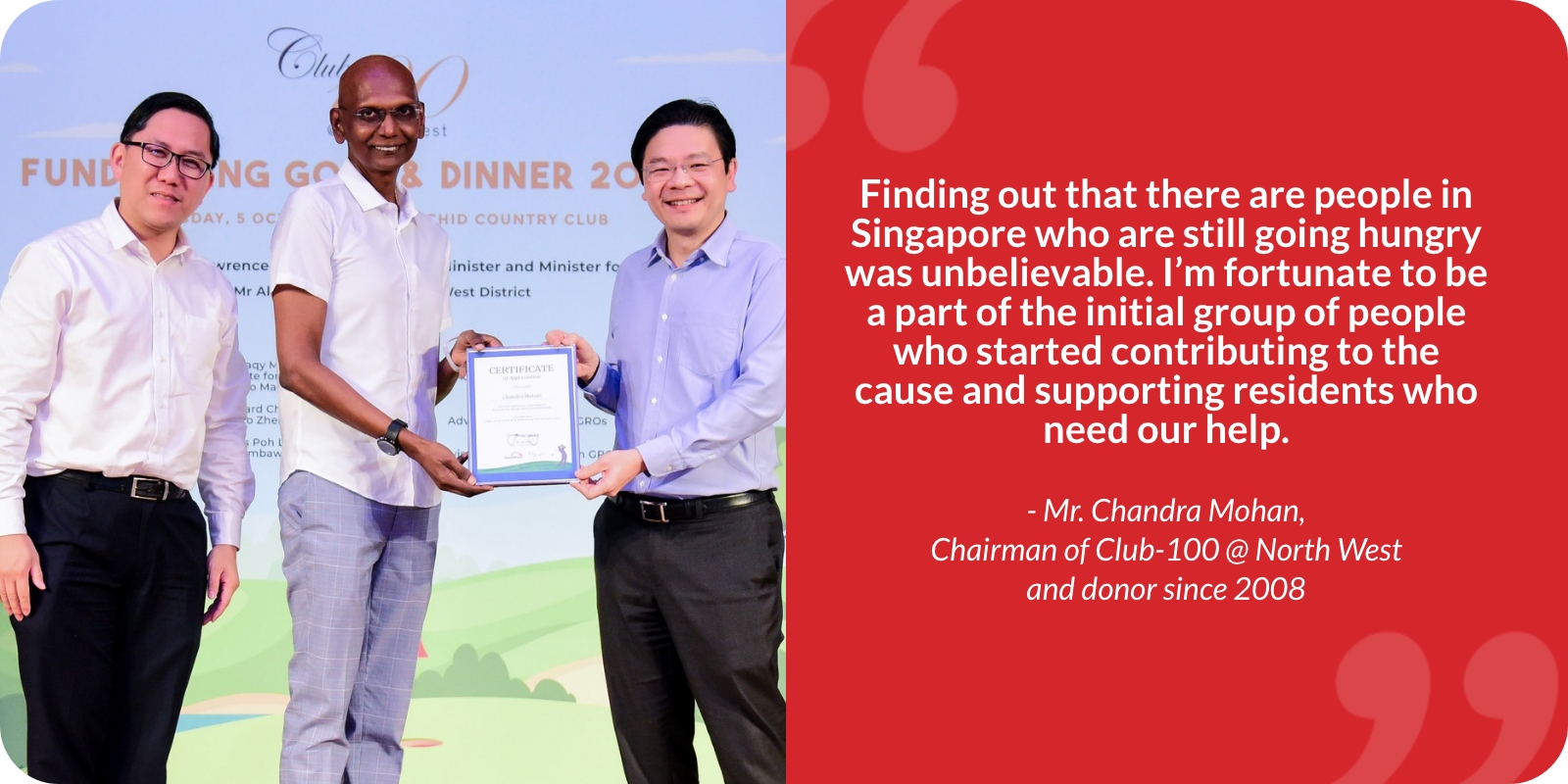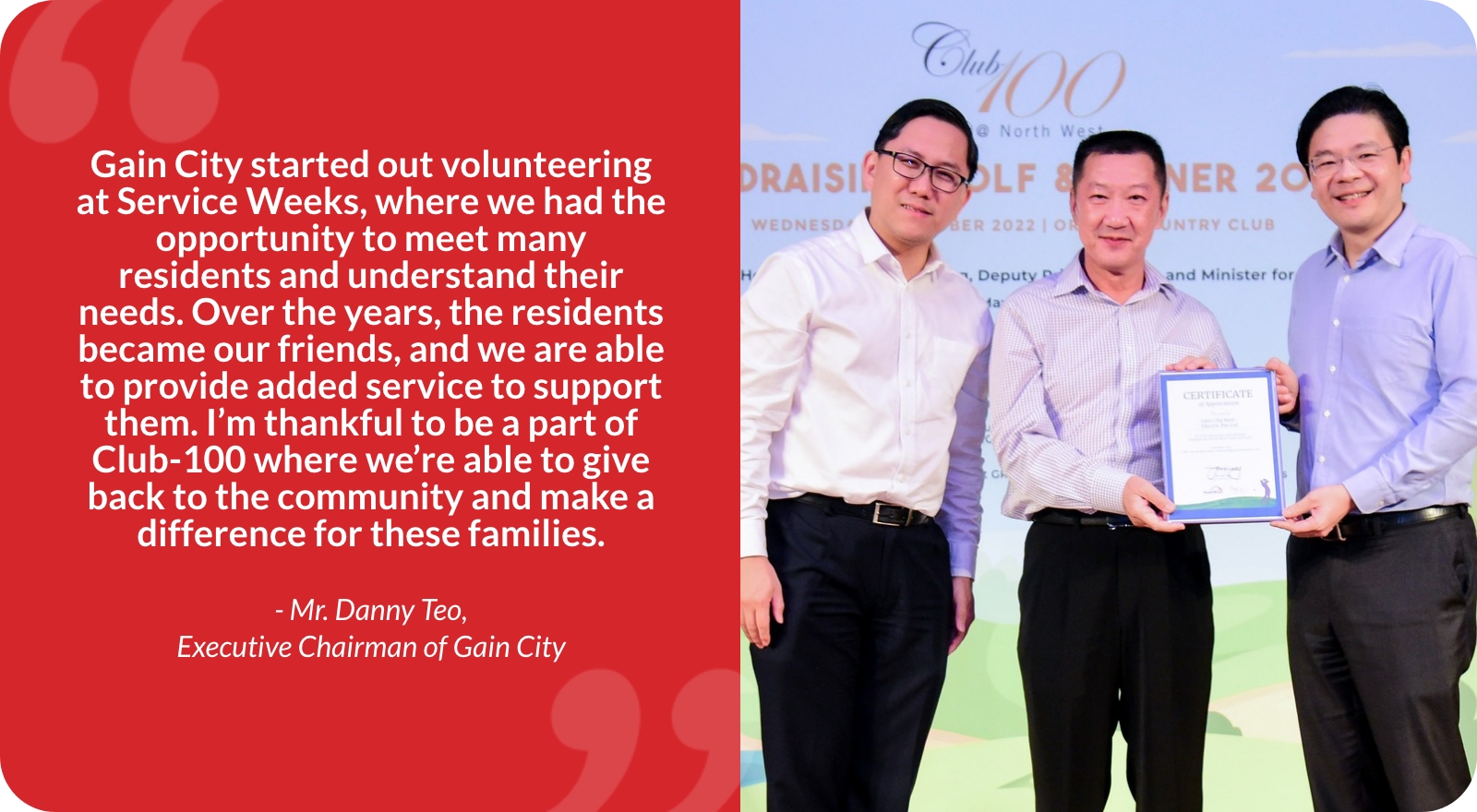 Make a difference in the community
If you'd like to be involved in uplifting the community, be a Club-100 @ North West member today. Your generosity will be truly appreciated as you share the gift of love with needy households. Find out how you can start making a difference to the lives of others here.
Our Team
Adviser: Mayor Alex Yam
Editorial Team: Michael Lau, Sim Chuan San, Steve Luo, Eric Liu, Melvin Tai, Charlene Koh
Please send feedback, suggestions and comments to northwest_cdc@pa.gov.sg
Some articles in Cohesion are contributed by volunteers and are not necessarily opinions/comments by North West CDC.
Reproduction in whole or in part is prohibited without prior permission from North West CDC.