Eat, Drink & Go Shopping!
Meet Mr Leong, Mr Chua and Mdm Michelle, three seniors who have embraced going digital
They share how easy it is to claim and start spending the CDC vouchers with just a click of a button.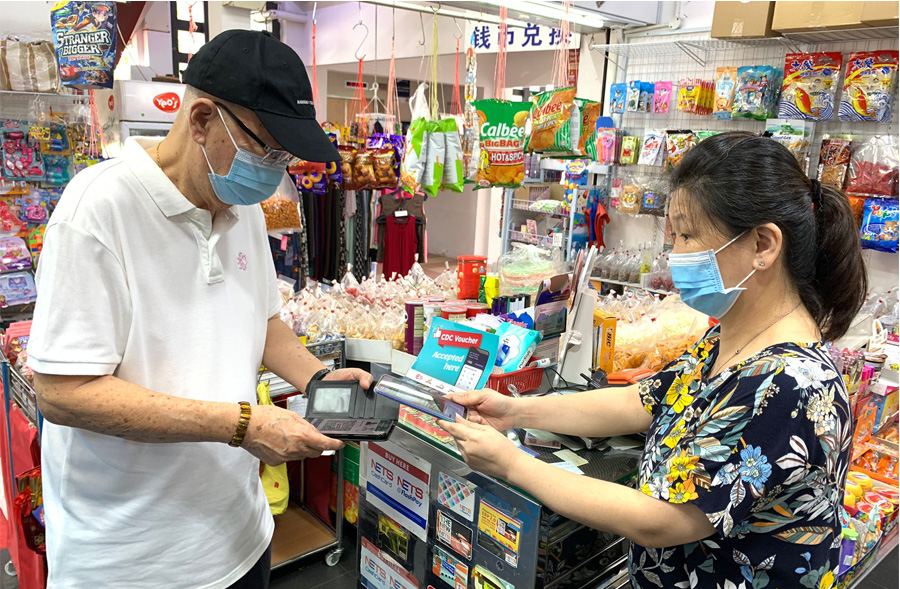 Mr Leong Kum Tong, 74, feels that the vouchers not only act as a bonus to help Singaporeans, it also provides additional support to local merchants who have been struggling during the pandemic.
As the vouchers are claimed and spent digitally, it reduces the need to print physical vouchers and contributes greatly to protecting the environment. Seniors and those who are less tech-savvy can take this opportunity to pick up skills and familiarise themselves with digital platforms. He feels that this is a huge step towards better digital knowledge for the nation.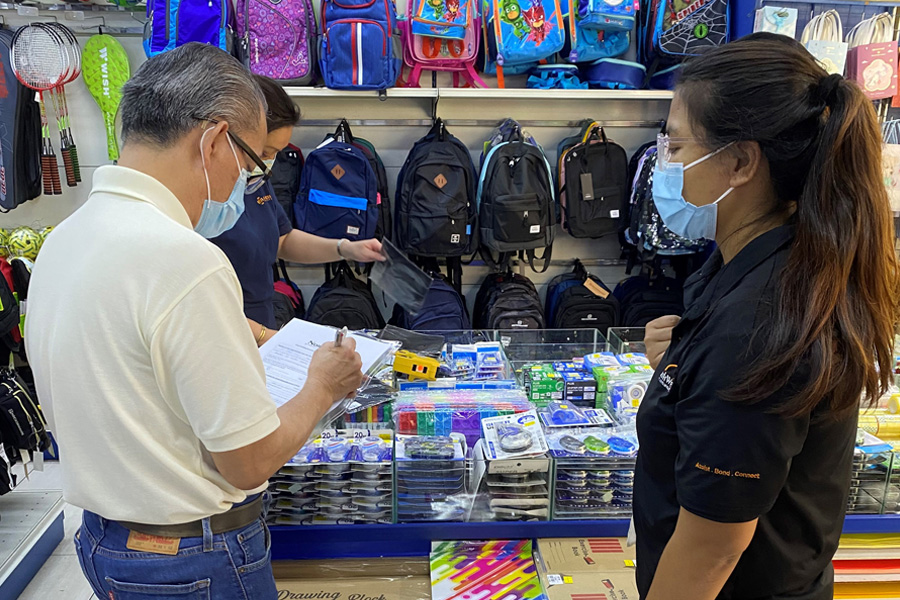 Food stall owner, Mr Chua Lay Sing, 56, who have been a participating merchant since the start of the scheme, has no doubts that transacting with customers digitally would bring greater convenience for him and other business owners. He doesn't need to count the physical vouchers or worry about misplacing vouchers. Just a press of a button and a simple scan of QR code, he receives the correct payout directly to his bank account within 24 hours.
Initially uncomfortable with the use of technology, pastry store owner, Mdm Michelle overcame the challenges and started using digital platforms for the convenience of her customers. She even came up with a promotion for residents who used the CDC vouchers at her store.
Since the launch of the scheme, she saw an increase in new customers especially elderly and low-income families living nearby. She's very glad that the government had launched such a scheme to provide support for residents to combat the rising costs.
Don't miss out, claim, and spend your vouchers now!

If you haven't claimed your vouchers, now is a good time to do so and enjoy the savings from your favourite local merchants. Households can visit the CDC website: go.gov.sg/cdcv to claim their 2021 CDC Vouchers.

The SMS voucher link for the CDC Vouchers Scheme 2022 is different from the voucher link you would have received for the 2021 scheme. Both links and vouchers are valid till 31 December 2022.

Only one household member needs to claim the vouchers by logging in to: go.gov.sg/cdcv through their Singpass. The SMS link for your set of CDC Vouchers will be sent to the registered mobile, and this link can be easily shared with other household members.
If you do not have a smartphone or Singpass, you can visit your nearest Community Centre/Club (CC) for assistance.
For more information on the CDC Vouchers Scheme, please visit https://vouchers.cdc.gov.sg/residents/info or call the PA Contact Centre at 6225 5322.