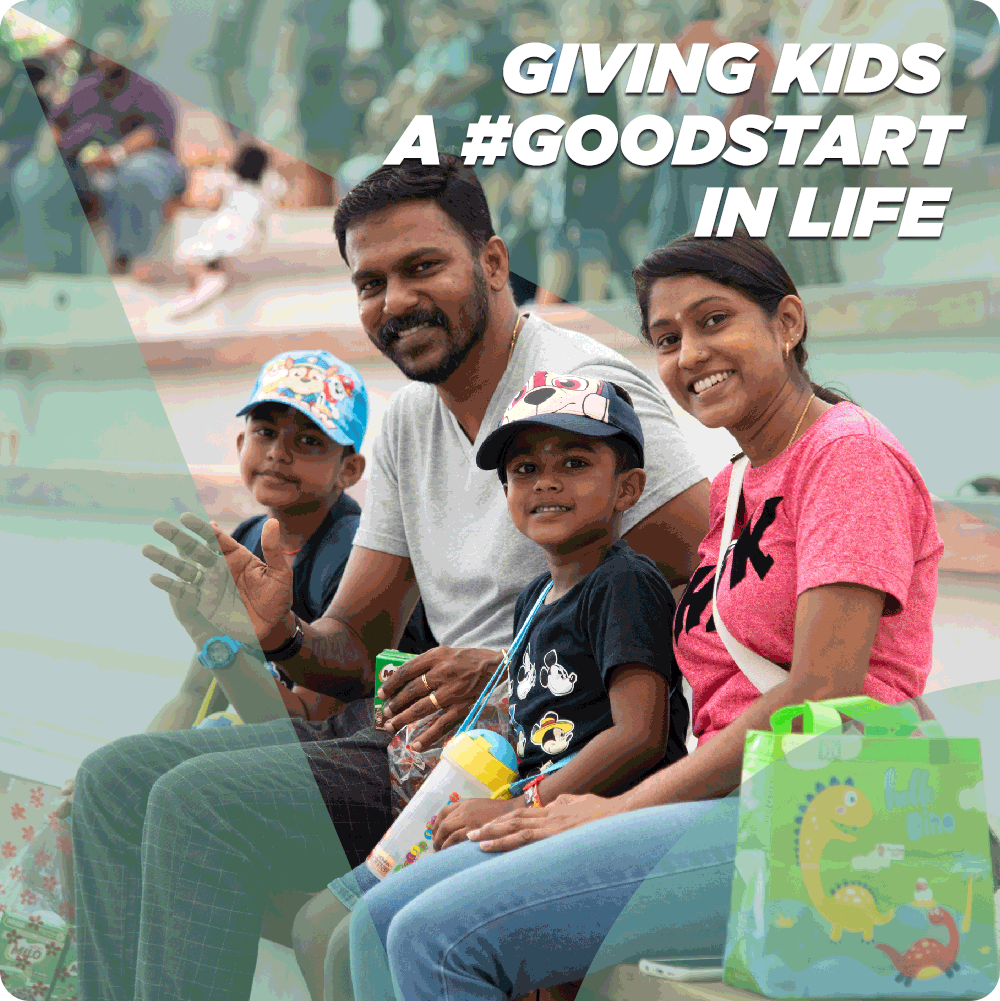 Little Steps @ North West provides financial support to needy families with young children so they can improve their child's development.
Up to the age of 6, children learn a lot about themselves and the world around them. These early years are critical for their development and lay the foundation for their futures.
However, raising young children can be challenging for families with financial constraints.
That's where Little Steps @ North West comes in to help close this gap.

Who is eligible to receive the cash benefit?


The grant is available to families with young children up to 6 years old who are living in the North West District and who are enrolled in the KidSTART Singapore programme.

How much is the cash support?


Each child will receive $500 each year disbursed to the parents' or caregivers' bank accounts.

What is the purpose of the cash relief?


From baby necessities to essential school supplies, every bit of help comes goes a long way for these families. And when their material needs are met, they can then give their children the right environment to develop and flourish.
Cash benefit provides immediate relief for families
Coinciding with the official launch of Little Steps @ North West on 14 January 2023, a trip to the Singapore Zoo was organised for the beneficiaries. We caught up with some of these parents to find out how they plan to use the cash grant they will receive.
Jesleasha Ong, 43 years old is a single mother with a 3-year-old daughter. She is grateful for the amount of money received as raising her child alone is not easy.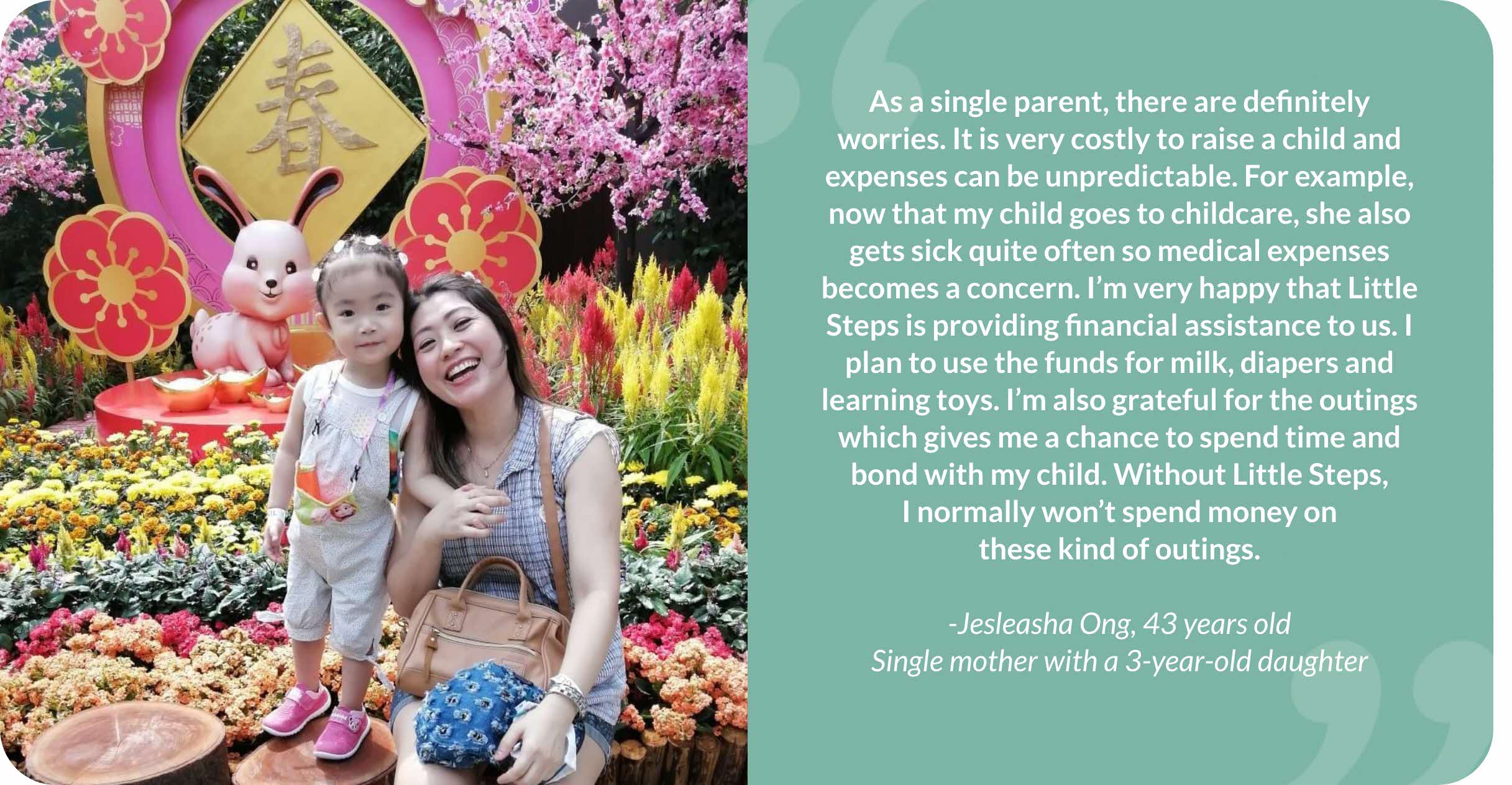 Azlan, 50 years old and Linda, 46 years old have 6 children. While their 2 eldest children are working full time, this assistance scheme has been a major help to them with their 4 younger children.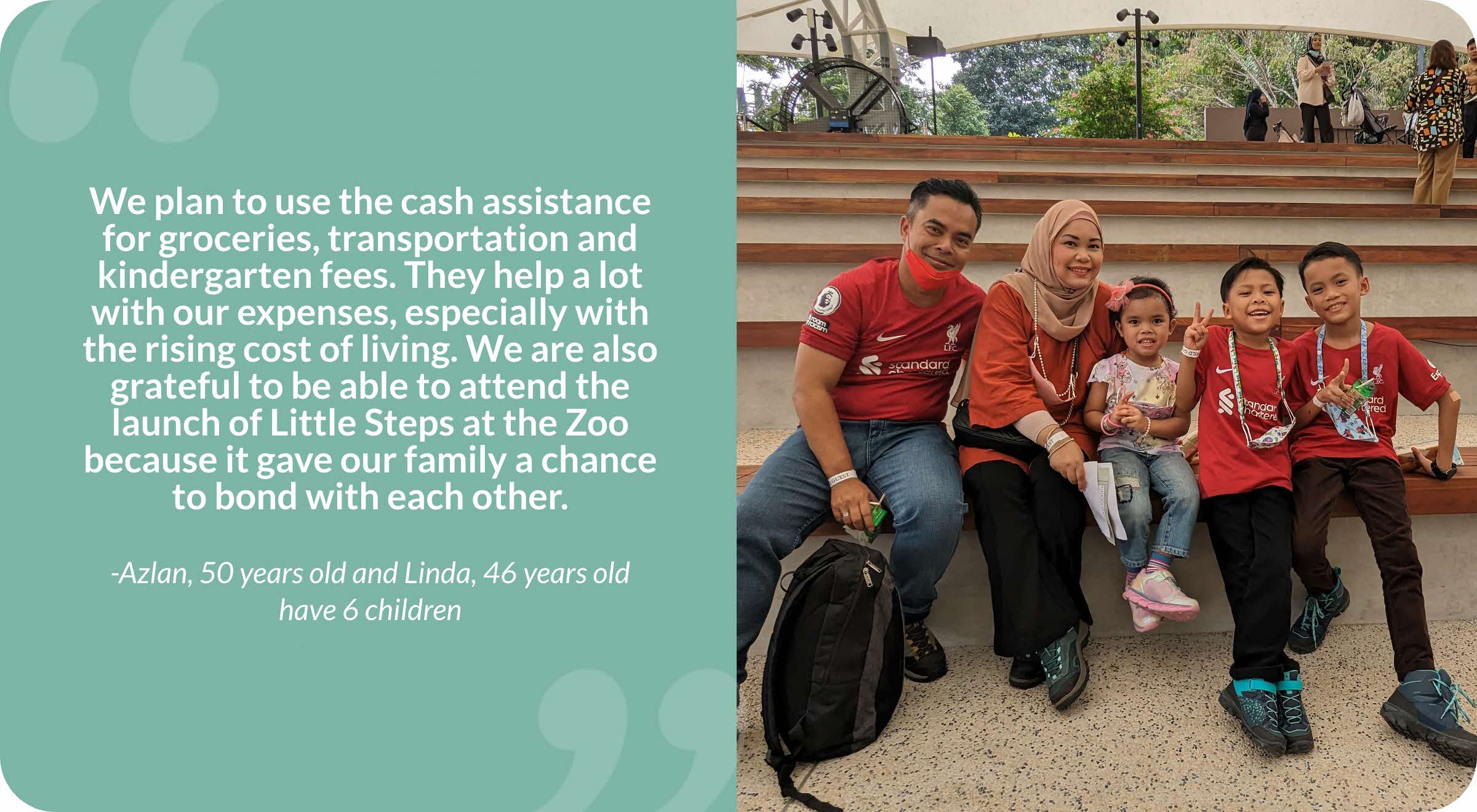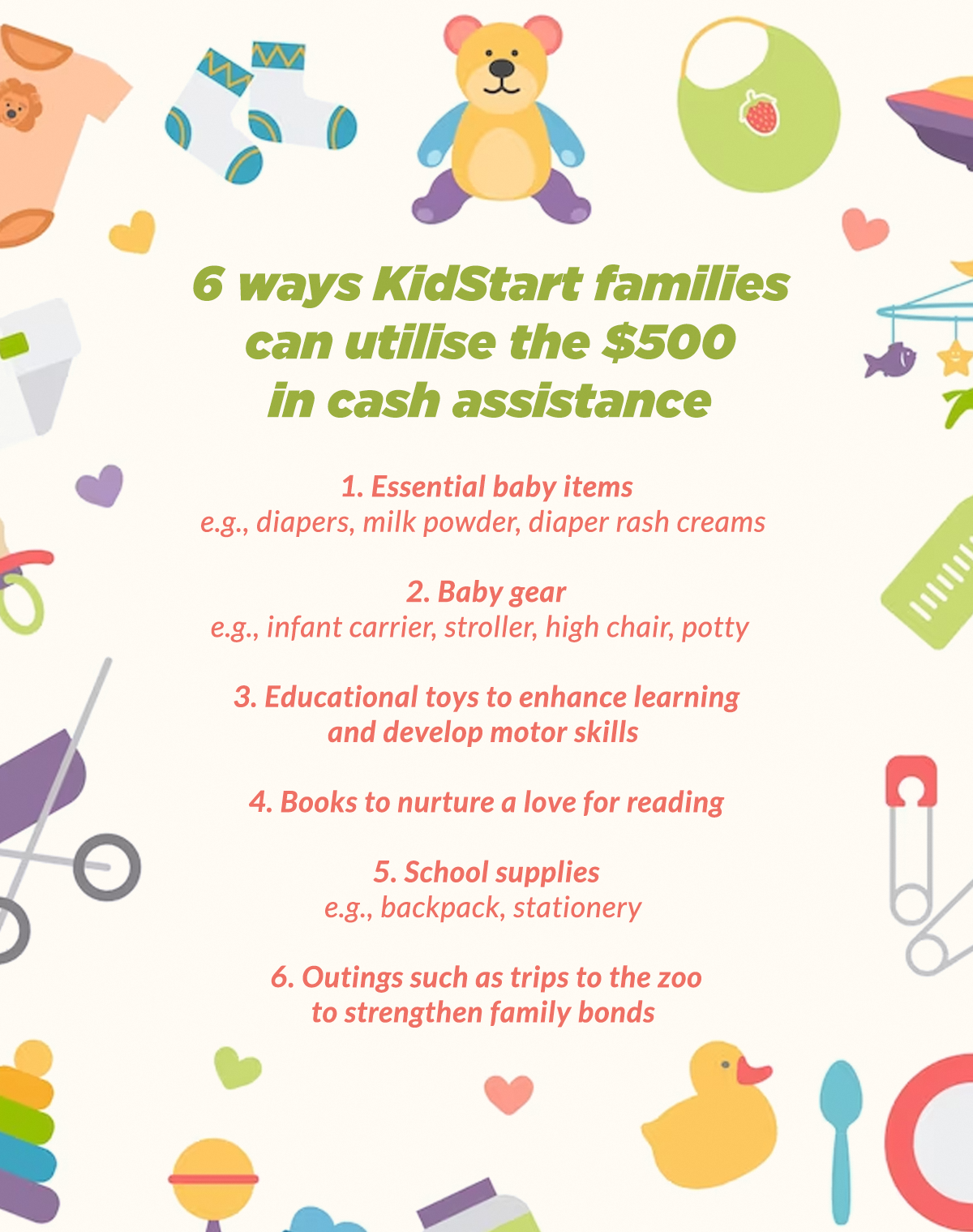 Give your kids the best start in life
Families on the KidSTART SG programme will be enrolled onto the Little Steps @ North West programme. Eligible families will be notified by an email.
For more information, visit go.gov.sg/nw-little-step.
Our Team
Adviser: Mayor Alex Yam
Editorial Team: Michael Lau, Sim Chuan San, Steve Luo, Eric Liu, Melvin Tai, Charlene Koh
Please send feedback, suggestions and comments to northwest_cdc@pa.gov.sg
Some articles in Cohesion are contributed by volunteers and are not necessarily opinions/comments by North West CDC.
Reproduction in whole or in part is prohibited without prior permission from North West CDC.