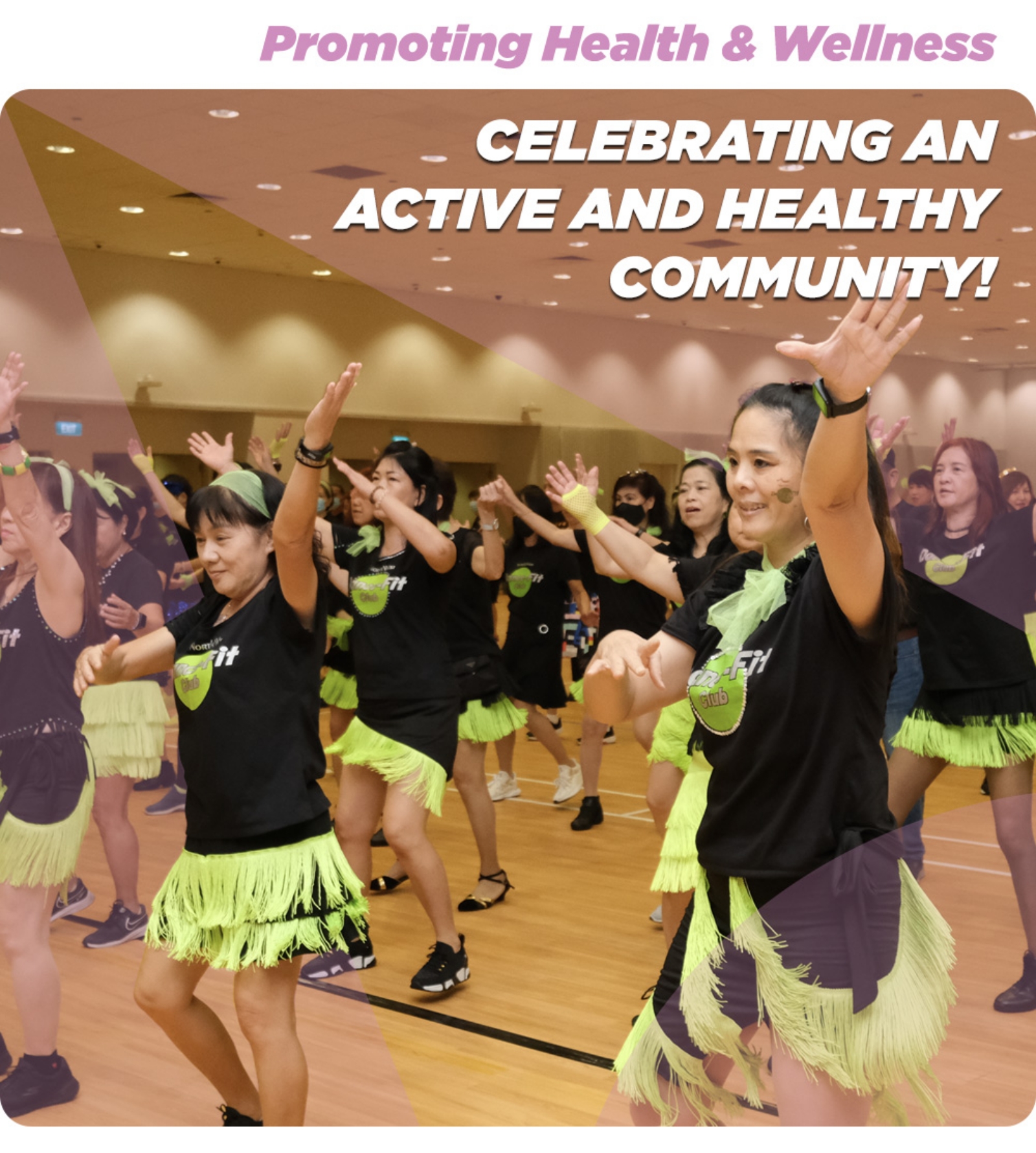 The North West Healthy Living (HL) Clubs have been keeping our residents active through a variety of low to high-intensity workouts. Joining the HL Clubs has enabled many members young and old to make lifelong friends and reap the health benefits of staying active.
From the first HL Club that was launched in 2002 to the formation of new clubs over the years, the Clubs have become more than just a fitness regime. The members have become family, bringing people from all walks of life together and forging strong bonds within the community.
Discover our healthy living clubs
All you need is a pair of sports shoes, sportswear and you are all set to join any of the 6 HL Clubs!
If you are looking for high-intensity workouts, try the North West FitnessX Club. Launched in 2021, the club offers four high-intensity workouts such as CrossFit, Fight-Do, KPOP Fitness and Zumba, for fitness junkies who are down for some cardio training with professional trainers.
Catered for those who enjoy running outdoors, the North West Running Club builds your stamina and lets you bond as you run together with other like-minded individuals. All these while exploring the North West on foot.
Try out North West Qigong and North West Tai Chi Clubs if you prefer low-intensity exercises. Practising Qigong and Tai Chi regularly are known to keep your health in good order and promote active ageing lifestyle.
Through the years, many clubs have grown into a true health and wellness community. The North West Dance-Fit Club and North West Brisk Walking Club recently celebrated their 15th and 20th anniversary respectively, bringing together their members to take part in mass activities and reminisce as they take a trip down memory lane.
Celebrating Friendships - North West Dance-Fit Club 15th Anniversary
Taking Steps for Better Health - North West Brisk Walking Club 20th Anniversary
Our Team
Adviser: Mayor Alex Yam
Editorial Team: Michael Lau, Sim Chuan San, Steve Luo, Eric Liu, Melvin Tai, Charlene Koh
Please send feedback, suggestions and comments to northwest_cdc@pa.gov.sg
Some articles in Cohesion are contributed by volunteers and are not necessarily opinions/comments by North West CDC.
Reproduction in whole or in part is prohibited without prior permission from North West CDC.