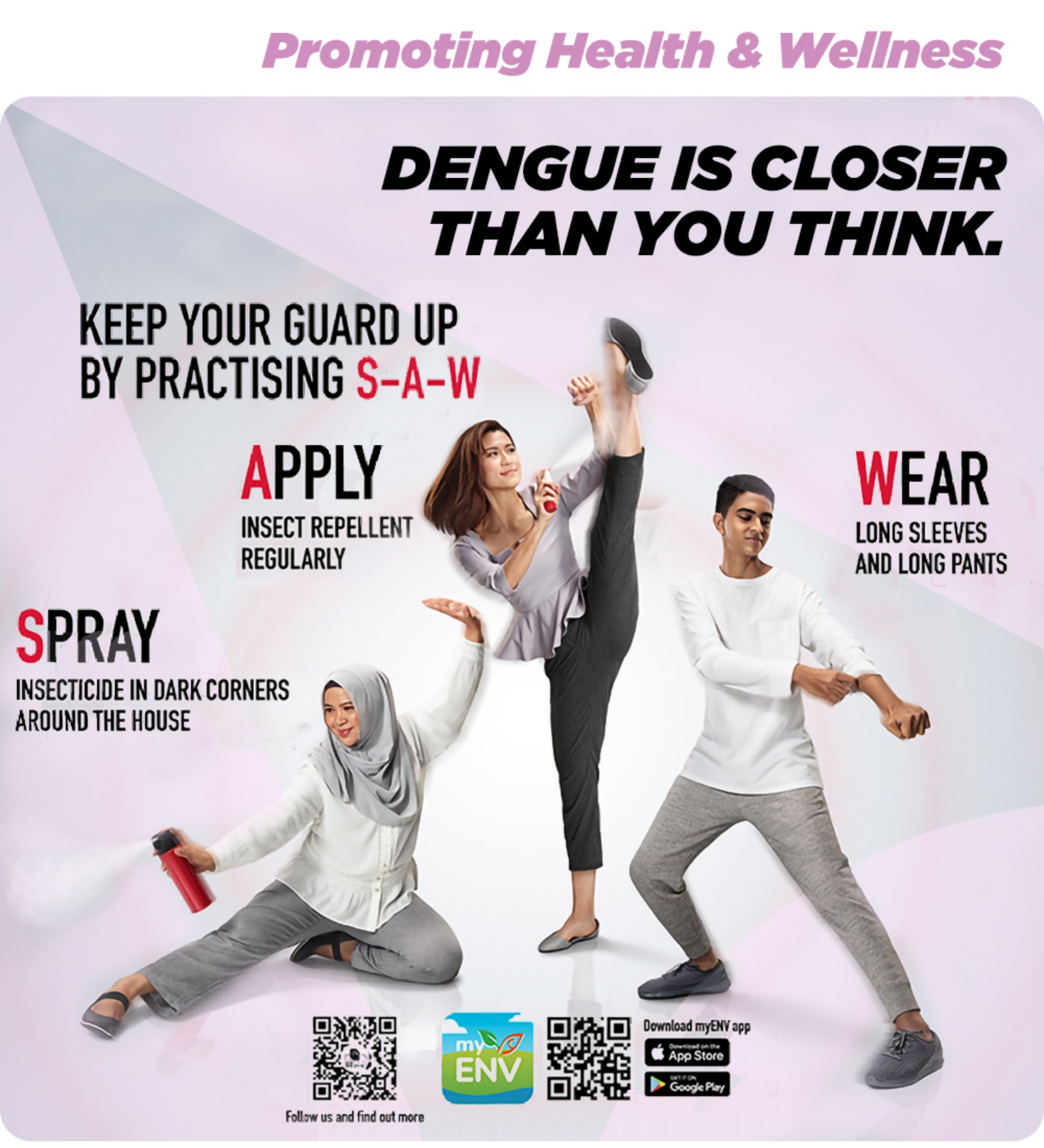 Since the start of 2022, there has been a surge in dengue cases due to the high Aedes aegypti mosquito population detected in the community and the circulation of the previously uncommon Dengue virus serotype 3 (DENV-3) .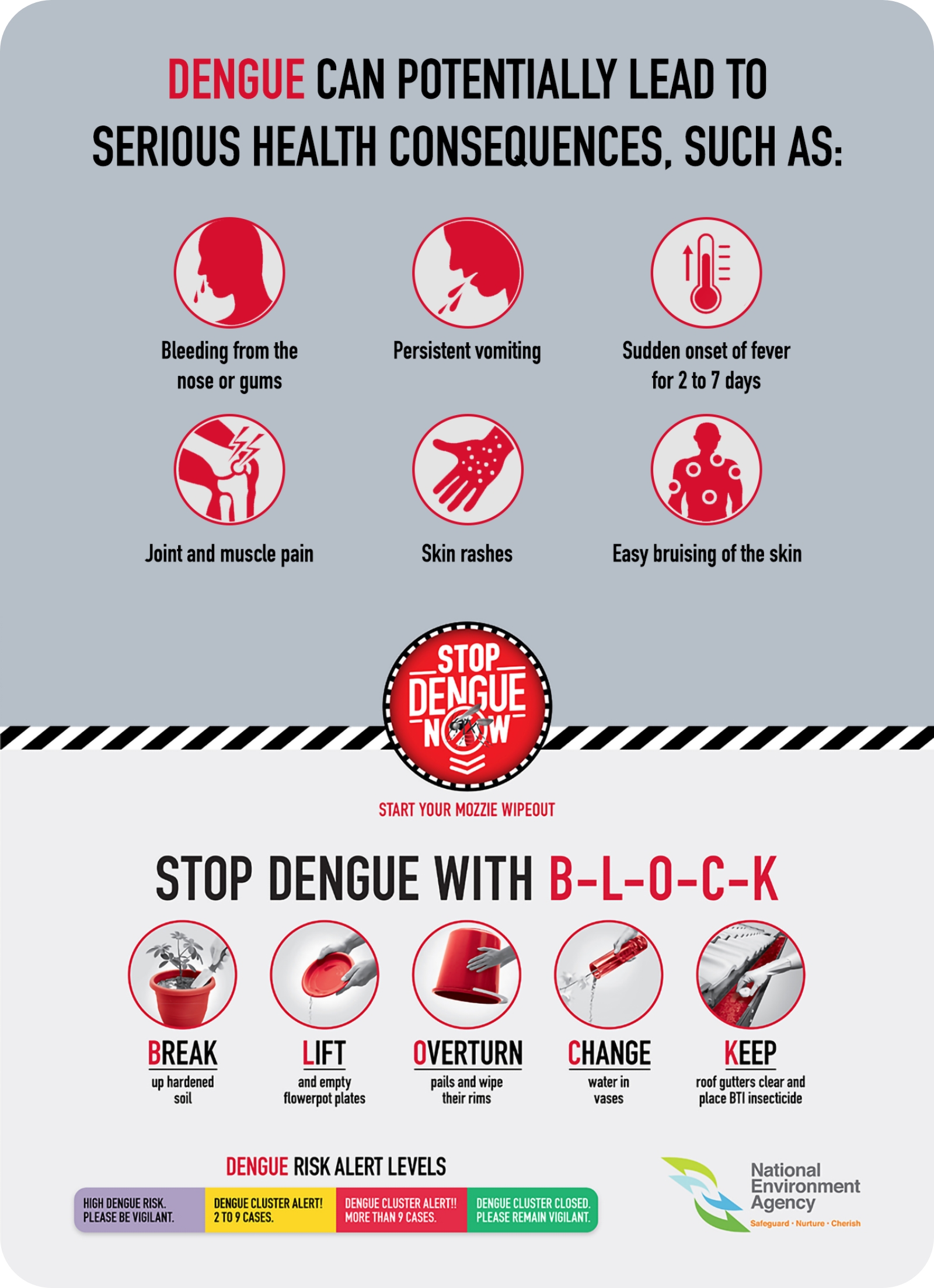 Unlike Covid-19, there is no effective vaccine against dengue.
So everyone needs to play their part to BLOCK dengue by depriving mosquitoes of potential breeding habitats. Residents, especially those in dengue cluster areas, are also encouraged to protect themselves with the S-A-W actions.
Our Team
Adviser: Mayor Alex Yam
Editorial Team: Michael Lau, Sim Chuan San, Steve Luo, Eric Liu, Melvin Tai, Charlene Koh
Please send feedback, suggestions and comments to northwest_cdc@pa.gov.sg
Some articles in Cohesion are contributed by volunteers and are not necessarily opinions/comments by North West CDC.
Reproduction in whole or in part is prohibited without prior permission from North West CDC.