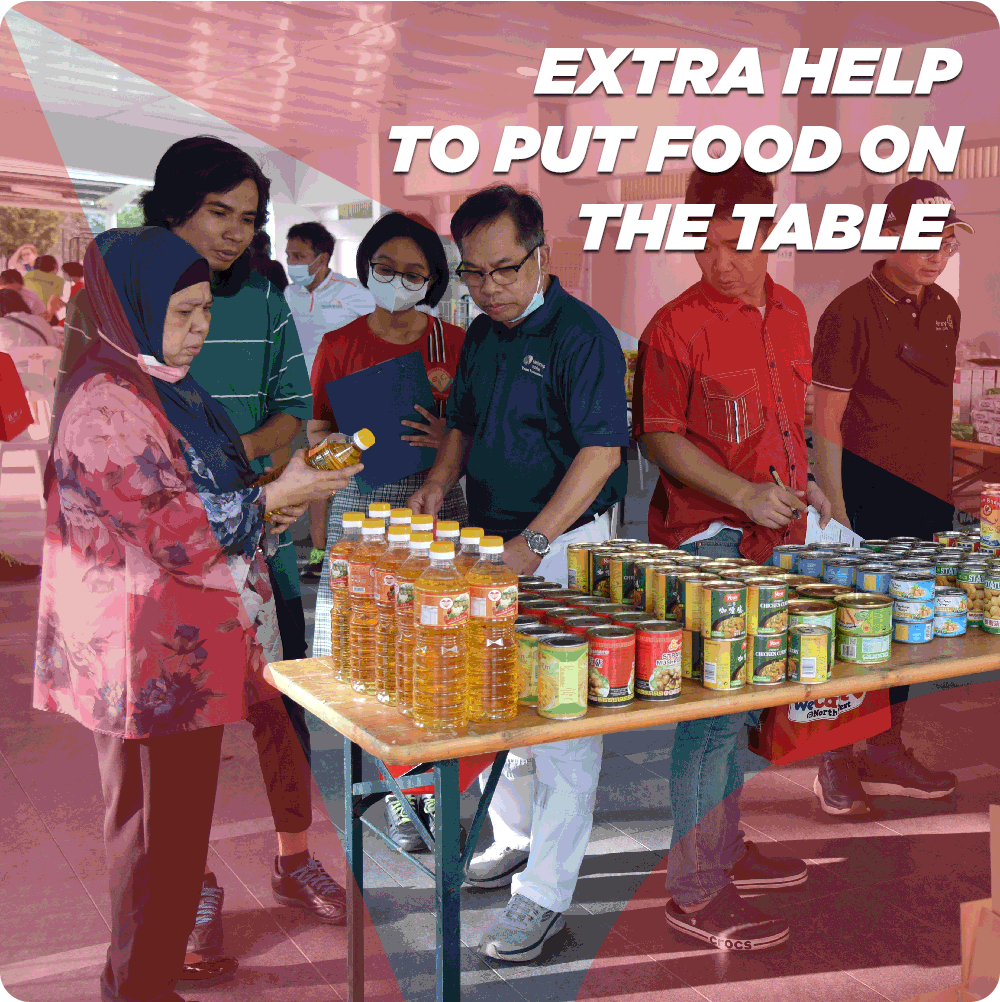 A greater number of needy residents will now receive regular good assistance, thanks to the enhanced Service Weeks programme!
The food distribution drive has been expanded to help more residents who are under the local welfare schemes, on top of helping those living in Public Rental Units - giving residents the choice and flexibility to select food necessities they need. Residents can shop at the pop-up markets each quarter and choose from a wide range of staple food items such as canned food, instant drinks, rice, cooking oil and many more.
Community and corporate partners can also contribute their time to volunteer at the pop-up markets, and sponsor their resources to provide more items that would provide additional help for these residents.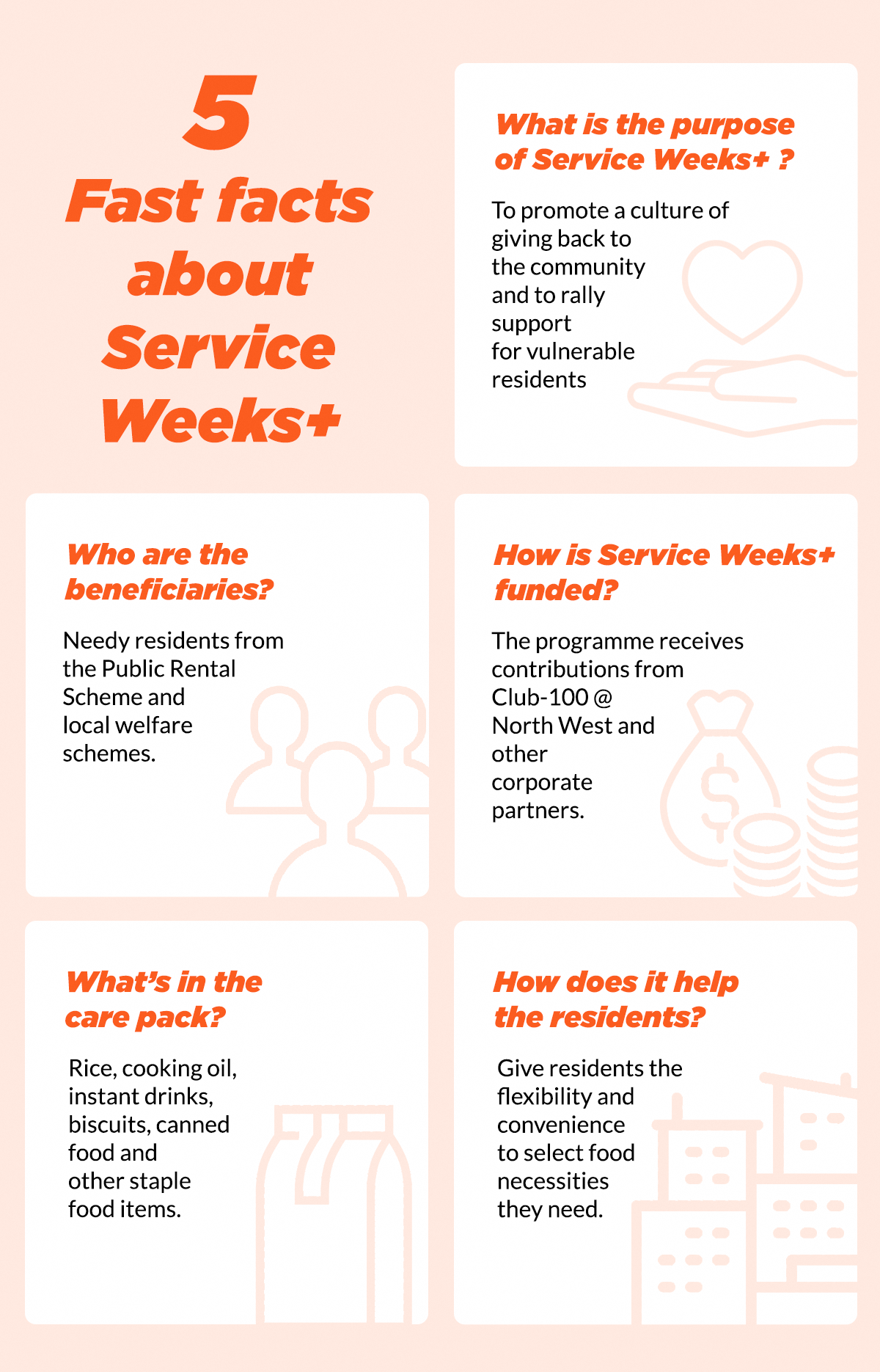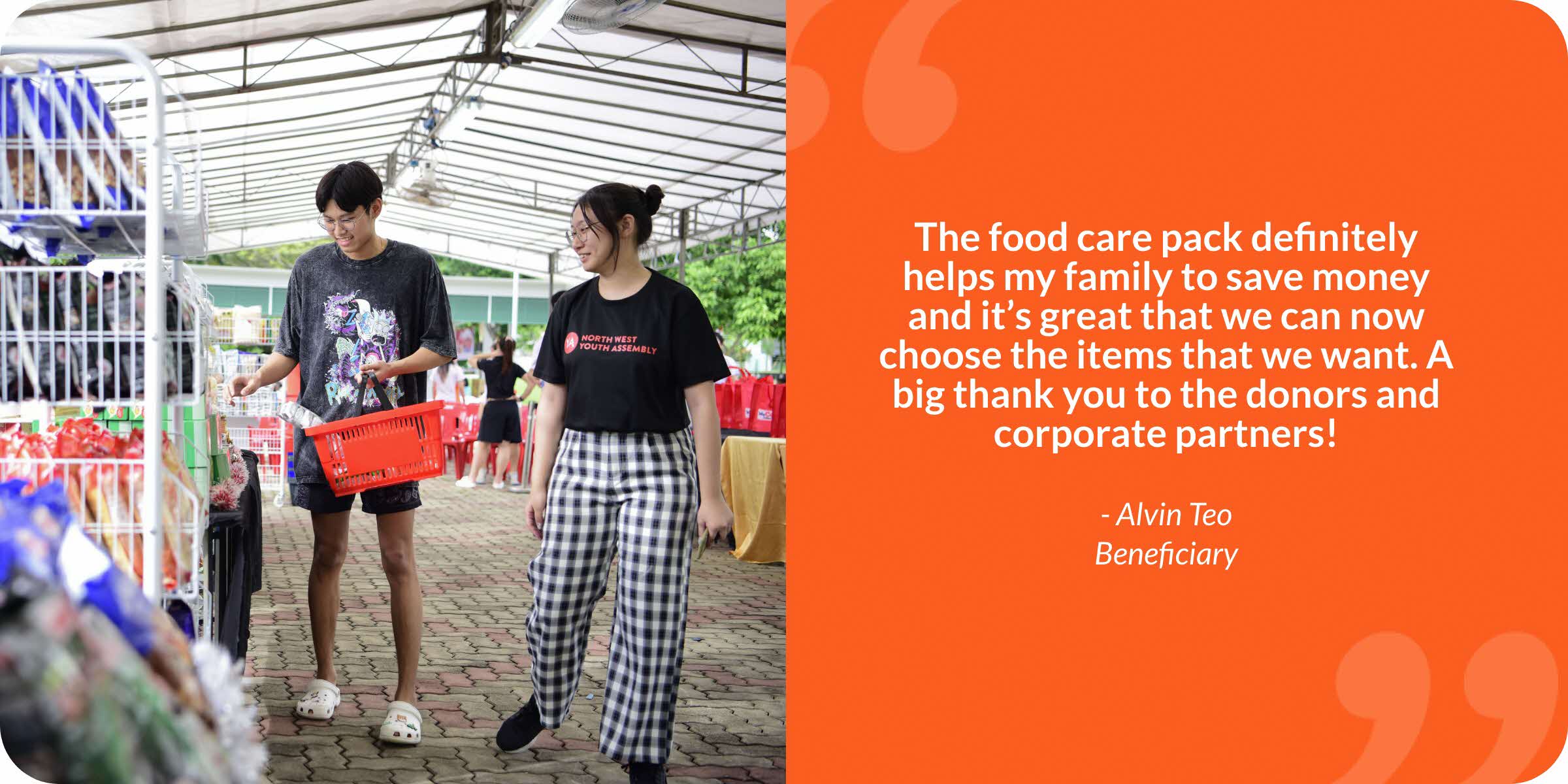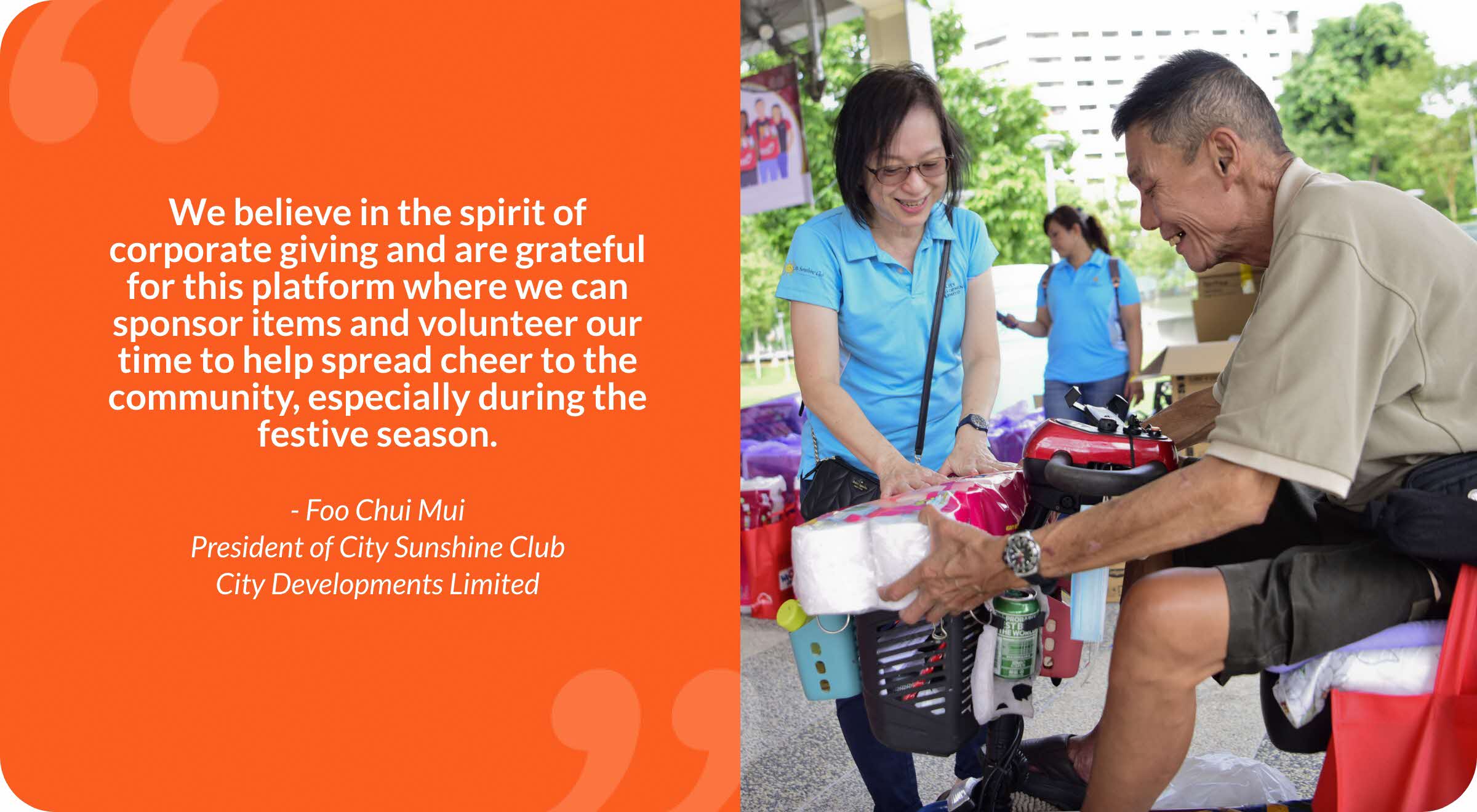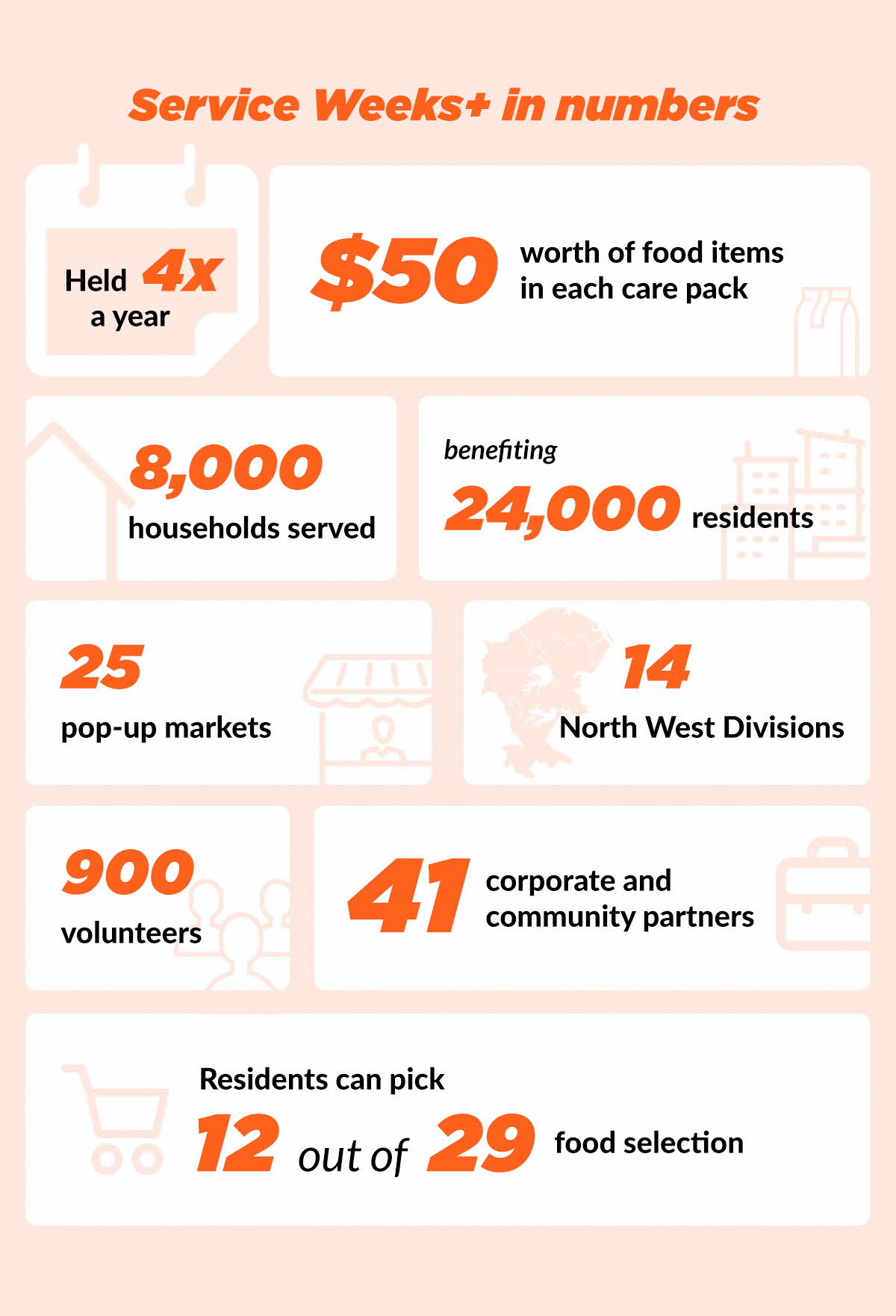 You too can help!
Through our various projects, North West CDC provides opportunities for volunteers to contribute to society.
Contact us through northwestcdc_partnerships@pa.gov.sg to find out how you can join us as a volunteer.
Our Team
Adviser: Mayor Alex Yam
Editorial Team: Michael Lau, Sim Chuan San, Steve Luo, Eric Liu, Melvin Tai, Charlene Koh
Please send feedback, suggestions and comments to northwest_cdc@pa.gov.sg
Some articles in Cohesion are contributed by volunteers and are not necessarily opinions/comments by North West CDC.
Reproduction in whole or in part is prohibited without prior permission from North West CDC.